After being released almost a year ago, I finally put my hands on a GoPro Black HERO 10 and did some little experiments in Amsterdam on an August evening. This article is not meant to be a product review, but I would like to share my experiences and some advice on owning this camera.
First, I want to share a little accident I had as an online shopper. I shopped from CoolBlue before, and I ordered the products online from my NL account. For the GoPro, I used the CoolBlue mobile application and didn't realize it was only for Belgium. So, even though I use one account to access CoolBlue NL and BE, making the order from the BE system automatically changed the address to Belgium instead of the Netherlands. I realized this when I checked the whereabouts of the cargo a day later, appalled when I saw the target destination as "Germany." The cargo was loaded to BPost, instead of PostNL. Eventually, I contacted customer service through email and received great feedback on the cargo status and how it will be returned, and I got a refund. Just three days later (on Friday), I had a refund.
Later, I decided to get the camera and a few accessories from the CoolBlue store in Amsterdam. In two days, I had all the equipment I desired. One important detail I need to mention here is while the camera is great, there's a battery charging problem. For the first two days, I tried to charge the camera with its original charging, but I couldn't exceed 62%. A quick Google search showed that this is a common problem, and the best solution is the dual battery charger for GoPro HERO 10 & 9. This hardware was only left in The Hauge, so I didn't mind taking the train and grabbing the battery charger before it was out of stock. In general, I was satisfied that I made a good investment, only to find out that the price got 100 euros lower for the camera on CoolBlue a week later!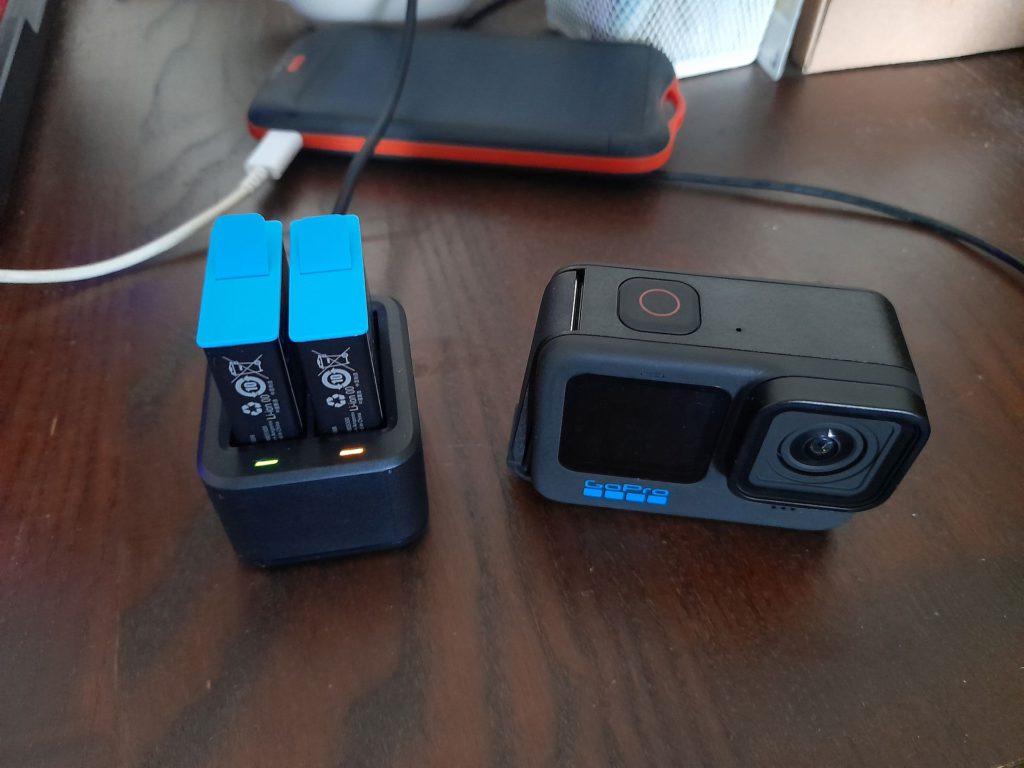 Anyways, comparing the GoPro HERO 10 Black with HERO 4, which is the last version I used several years ago, it is needless to say that there's a fundamental difference between the two cameras (of course, you wouldn't feel it so much if you had newer versions of GoPro). The interface is user-friendly; going through the settings and back-forth between the saved visuals, main screen, and camera modes is super practical. You experience no lagging or freeze on the screen while going back and forth and making camera settings; additionally, the screen instantly adjusts itself as the camera rotates (be careful before starting recording, a little manoeuvre could change the position to linear or horizontal).
The videos below are taken in a 2.7K, 60 fps, Super View (16 mm) setting. For videos, there are five modes, including Super View, and three for photos. None of the videos or pictures that appear in this article is edited.
An August evening in Amsterdam
One of the favourite things for me about Amsterdam is the city is almost entirely flat, making it probably the best city on earth for joggers and cyclists. The few slopes you encounter are at a maximum of 30 degrees, providing a constant smooth ride or walk throughout the city. Eventually, grabbing your camera to do a few small experiments is easy and fun.
I didn't walk to the city centre but looked around where I was close. And here are visuals taken from seven spots:
Video settings: 2.7k, 60 fps, Super view (16mm)
Photo setting: Wide (16-34mm).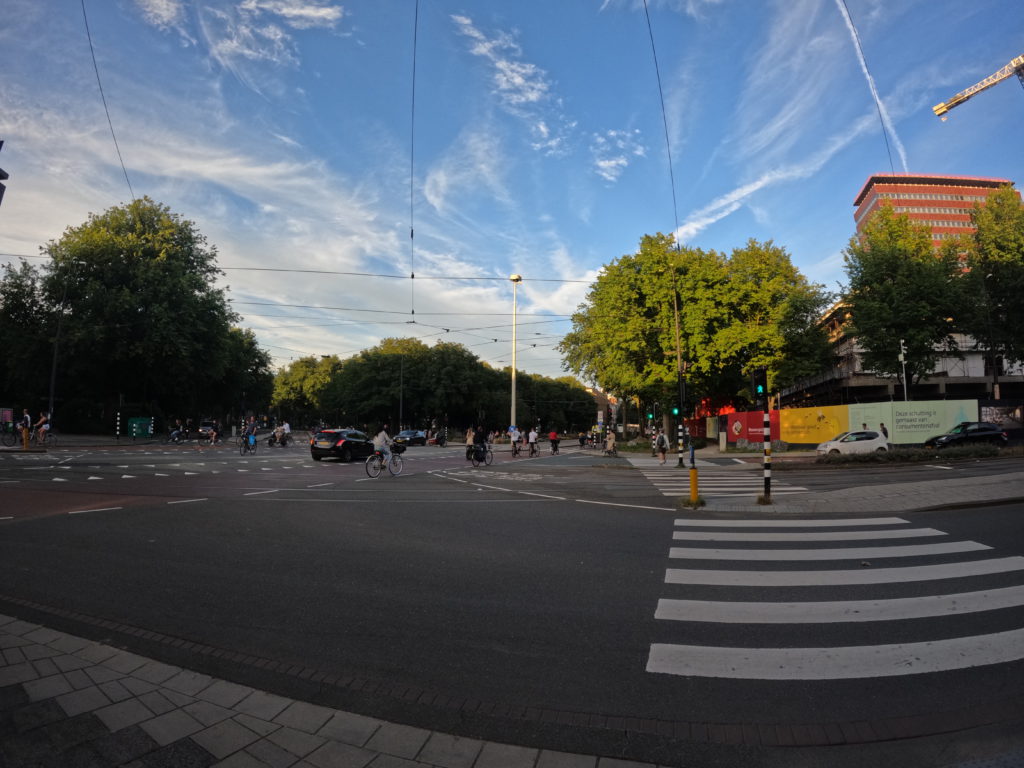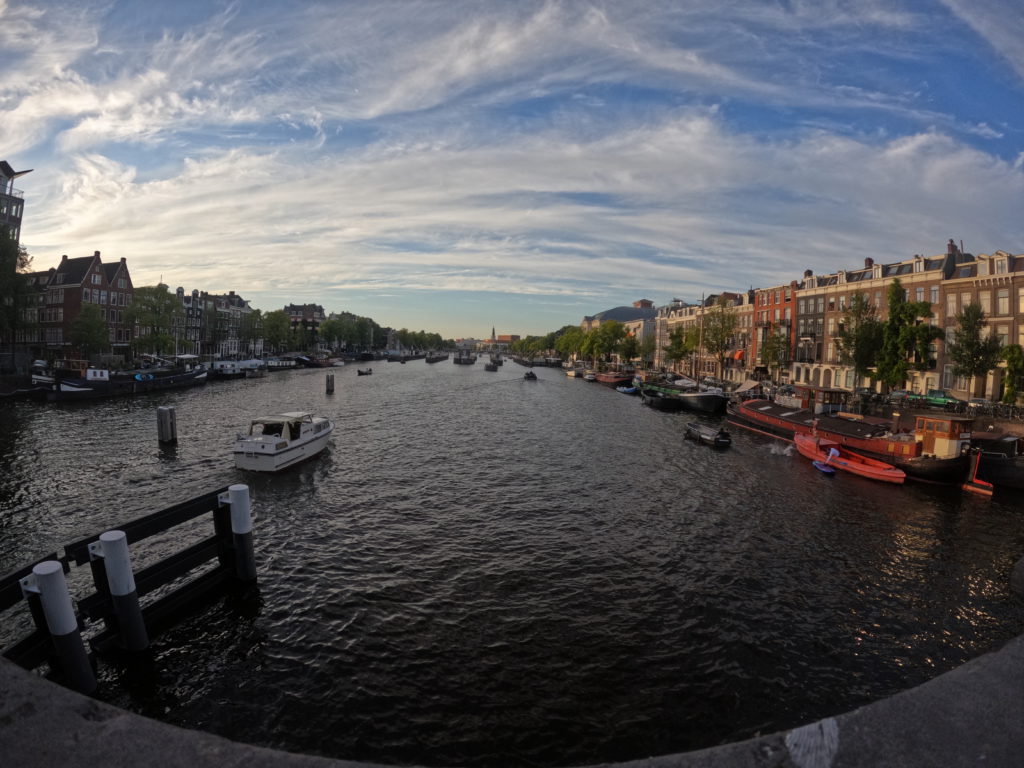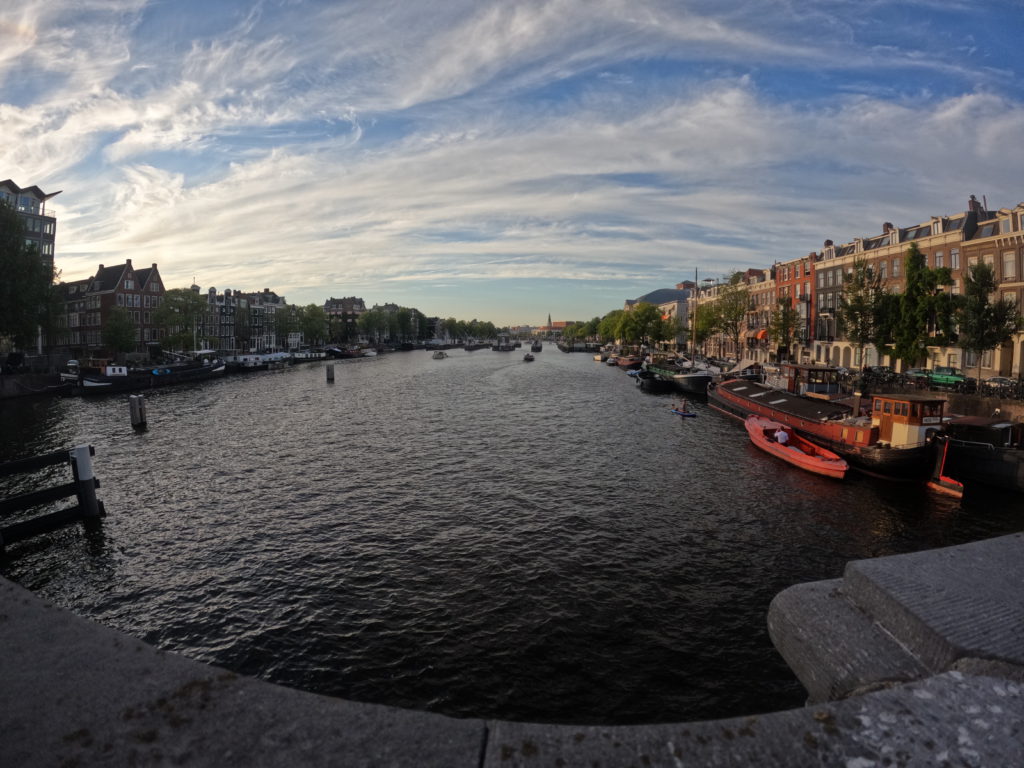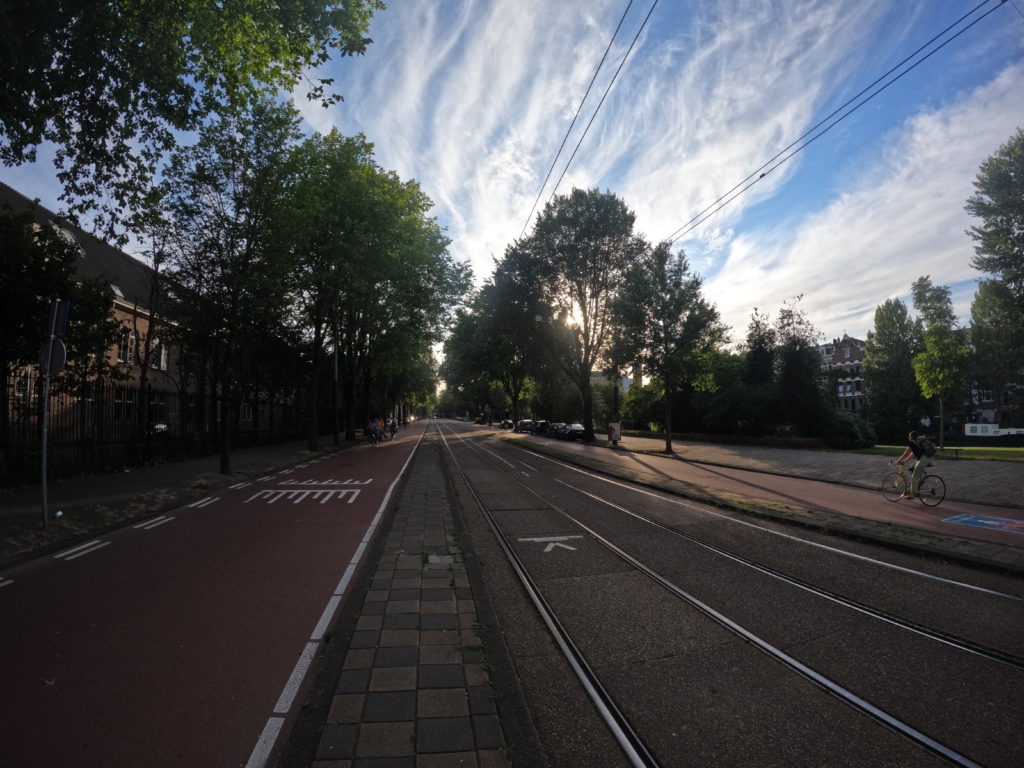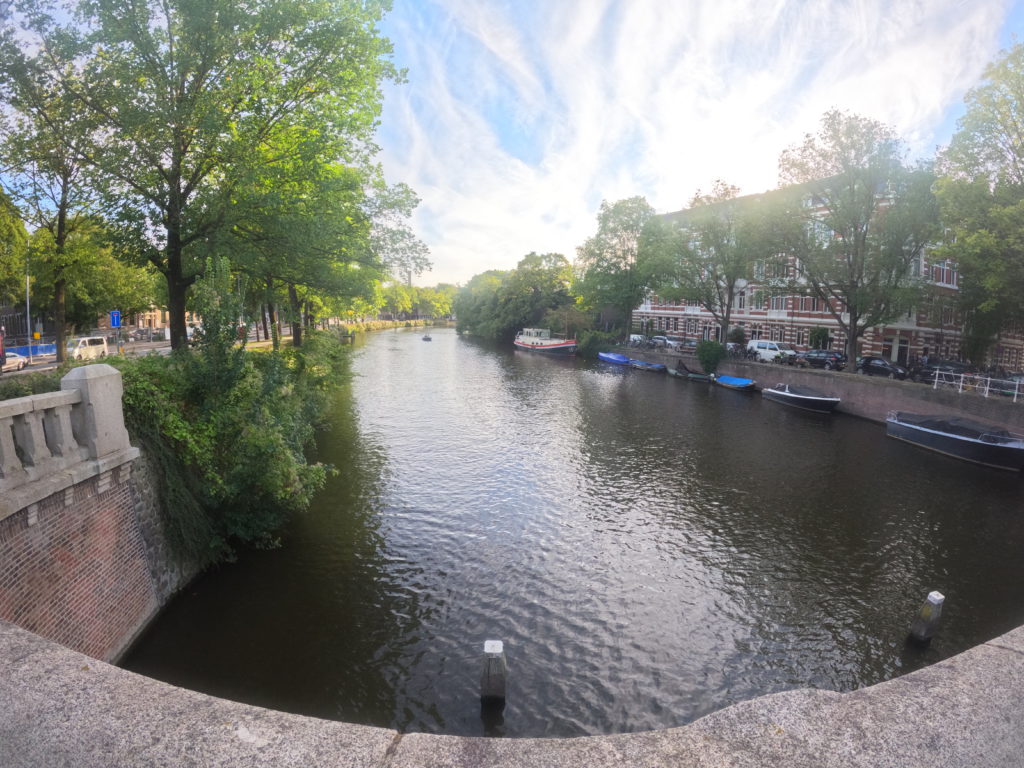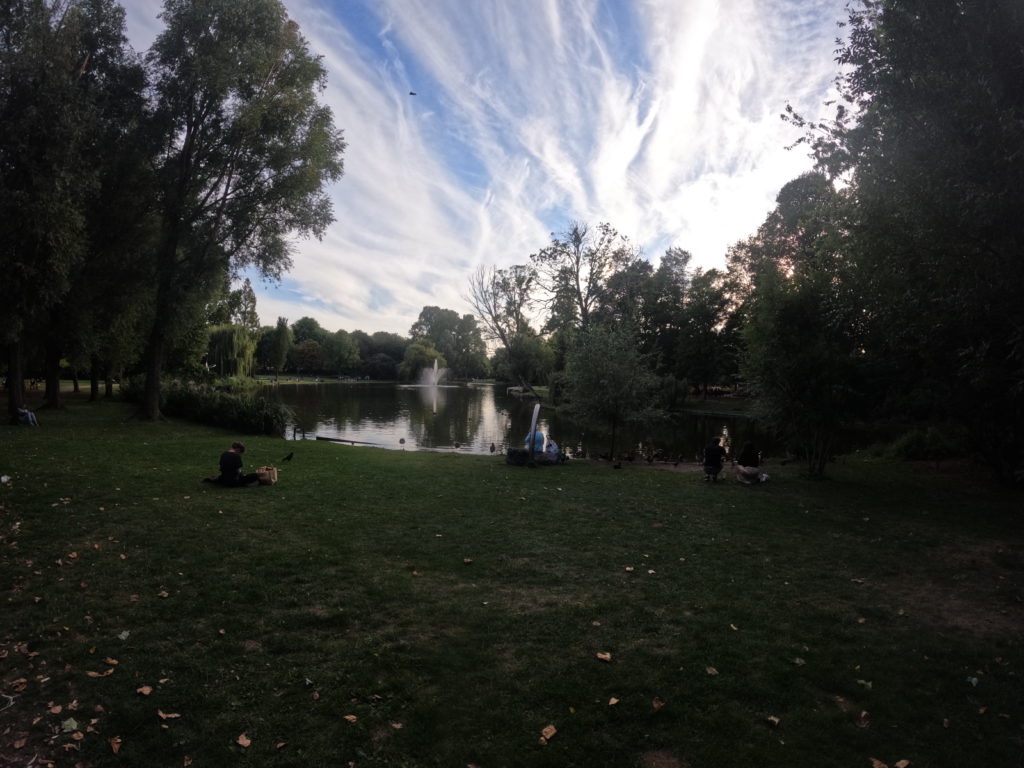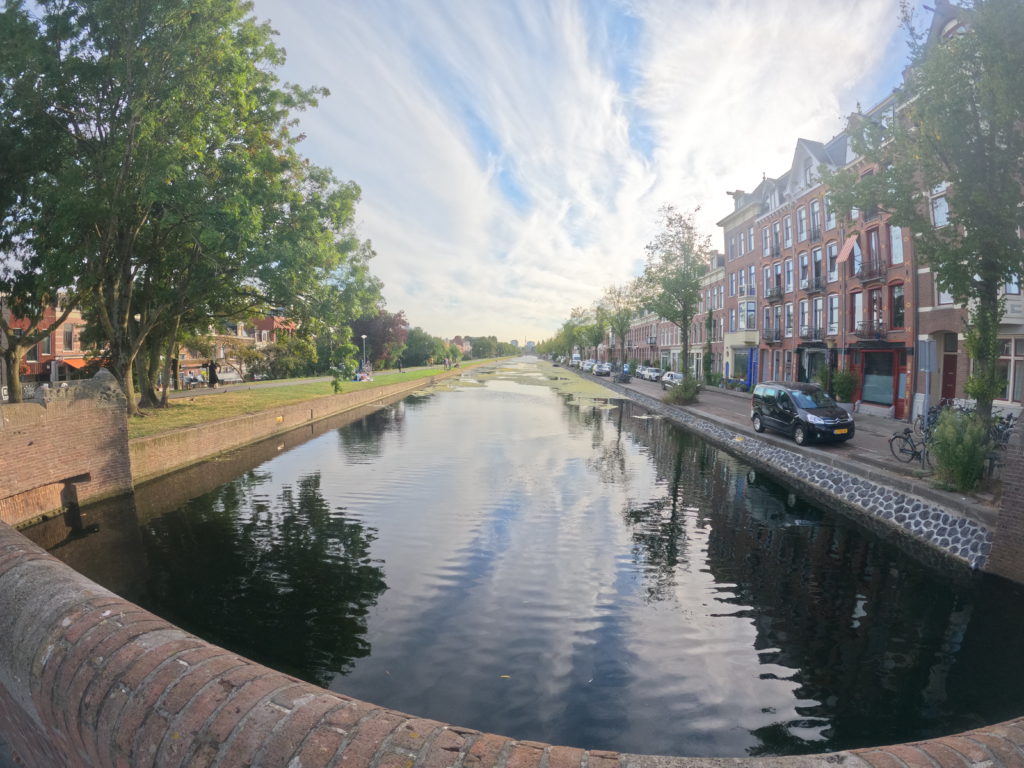 The brightness and image quality are apparent between the video and photos. You don't feel like taking too many photos when you have this camera in your hands.
I want to add to the last comments regarding video shooting and a related accessory. If you want the battery to last a few hours, ensure you do the video resolution settings. If you directly start recording at 4K (you can go up to 5K), you may have around an hour. It would help if you had an extra battery or set your resolution at 2.7K or 1080p (Full HD) before recording. Additionally, if you want good sound quality and plan to use your GoPro for interviews, getting the Media Mod would improve your video quality.
GoPro HERO 10 Black is a highly satisfactory camera with good image quality and a user-friendly interface. I'm quite sure you will especially like the time-lapse mode.